Jujiro Wada, A Japanese American Pioneer in Alaska : His life and the situation among three people who cooperated in finding a goldmine (Noriko Kan)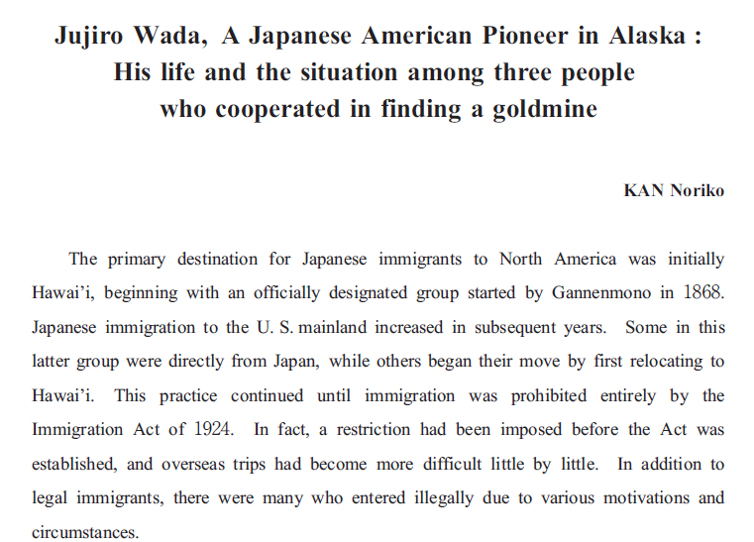 This paper focuses on an illegal immigrant named Jujiro Wada who stowed away on a ship bound for the U. S. mainland in 1892. The first section introduces the research that was conducted in both Ehime, Japan and Alaska, U. S. A.
The next section overviews the resources collected in both locations and describes Wada's individual immigration history.
Wada is particularly notable for his pioneering experiences in Alaska and Canada, which were frequently reported in the newspapers. However, his exposure to the media diminished after he found a goldmine with two other people. He then remained in obscurity until he died alone in 1937. The third section profiles the two people with whom he found the goldmine, paying special attention to their ethnic backgrounds.

Finally, the paper compares the tone of the later lives of these three people, contrasting the world's international situation with their own, and concludes that the fading of Wada's name from the media was caused by the pervading fear of the "Yellow Peril."