About Association
Jujiro Wada was an explorer from Ehime Prefecture was active in North America, Alaska and Canada from the Meiji period to the Showa period. Our mission is to honor and pass on his accomplishments and filial duties to the next generation.
Basic Policy
-Town planning centered around the "Jujiro Wada honorific monument" that was built in the Ishite River Green Park in Hinode Town.
-Honor Jujiro Wada's pioneering spirit and his filial duties towards his mother Setsu.
-Promote the exchange between USA and Canada through honorific activities.
Situation and future prospects
-We cooperate with local volunteer groups to improve the lawn and banks around the "Jujiro Wada Honorable Monument" and make it a place for relaxation for townsfolk.
-Through events such as the performances of Mikan Iza Musical "Samurai running toward Aurora ~ Jujiro Wada" which depicts the life of Wada, we will honor Jujiro's pioneering spirit and his love for his family to the younger generation that will be responsible for the future of Japan.
-Alaska and Canada also had a Jujiro Wada Memorial Association, JWMA, and in May 2015, a musical about Wada was performed in Alaska. We will further promote the exchanges with the United States and Canada at times of performances of the musical.
-We release the business report, property inventory, balance sheet, activity statement showing the financial situation of Specified Nonprofit Organization Jujiro Wada Memorial Association according to the Act on Revised Act for Promotion of Specified Nonprofit Act
We want to pass on the name of Wada to the future generations.  Alaska, adored in Canada, Wada is the pride of Ehime and Japan. Even after seven decades after his death, he is worshiped in North America as "the god of dogs-in-use," and in Canada Yukon in 2007, as an Asian inhabitant who contributed to the development of the Yukon, an event was held to praise his achievement.
JWMA would like to disseminate Wada to all over Japan, America, Canada, and even the entire world through the musical performances in Alaska, deepening the exchange with Alaska and Canada through Wada.
For that reason, we are widely recruiting members to expand the organization of the Association.  We sincerely hope that you will join the JWM and participate in our activities.
Those who wish to become a member, please send us your name, address, and telephone number via Contact us page on our homepage. Your personal information will be kept confidential.
Sincerely,
Representative Director
Mikio Ueoka
Representatives of the organization
3rd President Kazuhiko Tanaka (2016 – Present)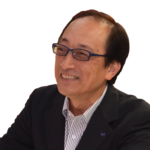 Mr. Kazuhiko Tanaka, President of RNB or Nankai Broadcast Co. became the third chairman of the association.
---
2nd President Takami Doi (2009 – 2016)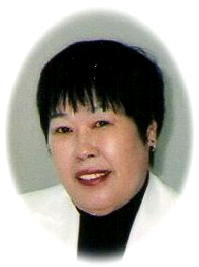 Ms. Takami Doi, Former municipal superintendent of the board of education became the second chairman of the association.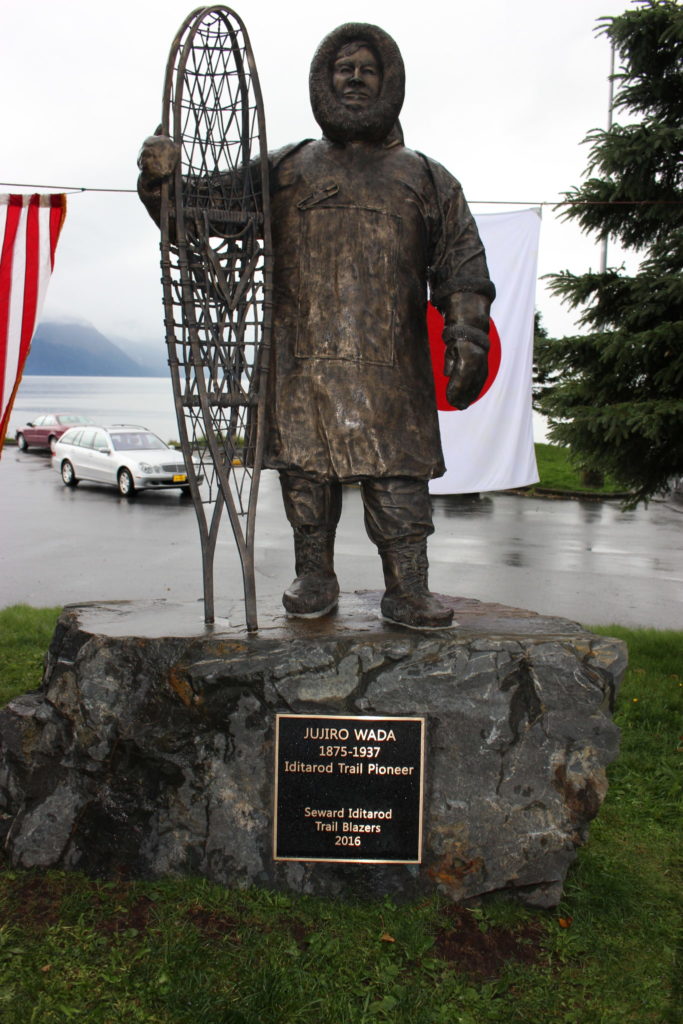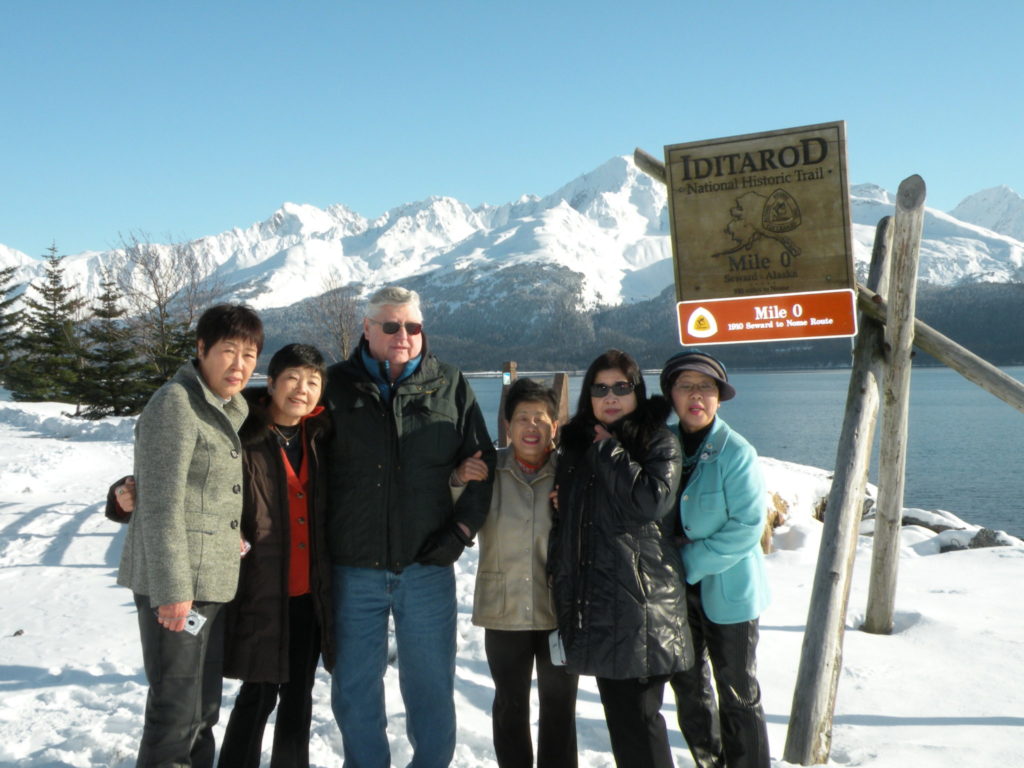 In 2016 a bronze statue was erected at the 0 Mile point of the Iditarod dog sled race, commemorating the opening by Wada of the trail which made medical treatment of diphtheria possible in 1924. The statue symbolizes the gradual progress in keeping the memory of Wada alive, and one of the last events which Ms. Doi oversaw as President of JWMA. The photo`s below show the situation in 2010, without statue, and after.
The first President Jiro Ueoka (2007)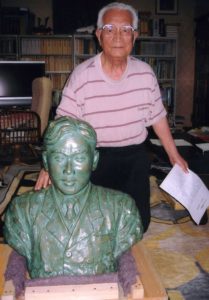 Mr. Jiro Ueoka, the first chairman and one of the founding members of JWMA, died on September 26, 2007 at the age of 81, three weeks after the unveiling ceremony of the Jujiro Wada Statue on September 3, 2007.
His article about Jujiro Wada
Introduction of Wada's descendants
Toshio Wada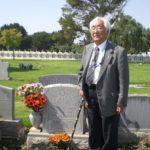 One of the grandsons of Jujiro's elder brother Heitaro, Toshio Wada, and some other members of the association visited North America in Sept. 2008.
Regretfully we have to inform you that Toshio Wada passed away November 2018 at the age of 93. Toshio is the grandson of Heitaro, Jujiro`s elder brother.
Descendants of Jujiro Wada in USA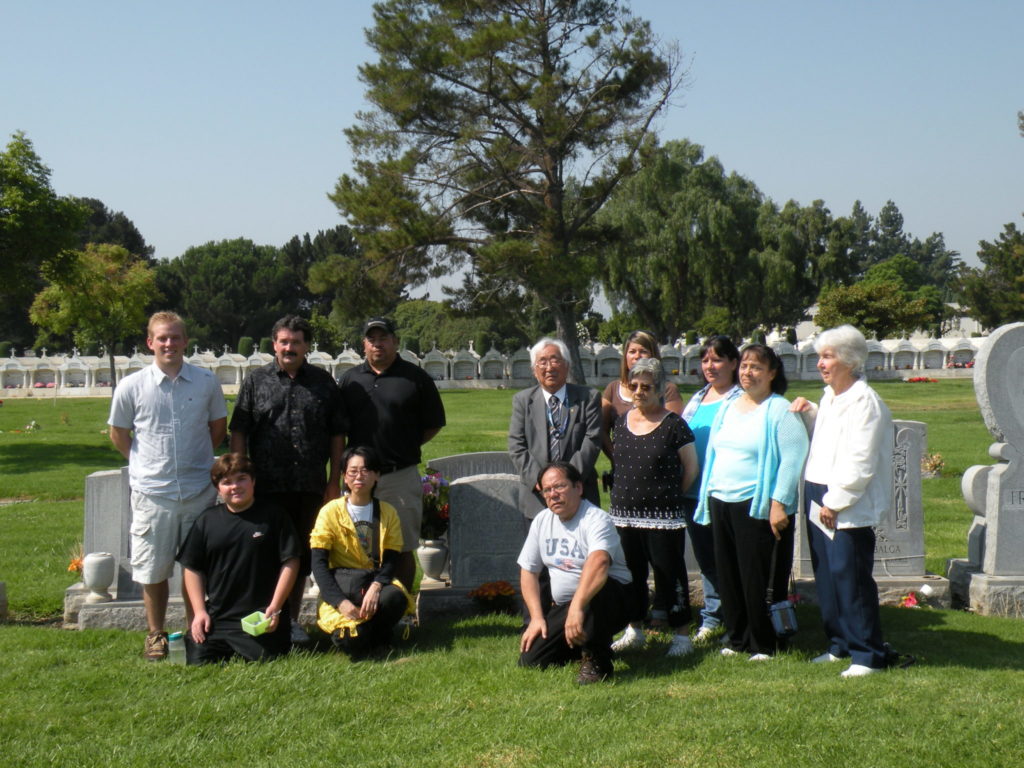 Here is a family tree of the American descendants from Jujiro Wada.
Jujiro Wada & Mary Silveira: only daughter Helen Silveira
—Helen Silveira (married 5 times): children Eddy, Harry, Donald, Juanita, Leonard, Adamae and Edith O`Hare; Harold, Lorraine, Lucille, Robert, Ruth, Norma, and Melvin Wight; Richard M. Medeiros; Marilyn Peters
——Donald O`Hare: children Judi, Michael
———Judi O`Hare: Joel
——Leonard O`Hare: Patti Reardon, David
——–David: Heather, Sean, Ryan
——Richard M. Medeiros: Richard T., Helen Garcia
A
B
C
D
E
F 
Frank Cotter
Frank J. Cotter was born in Olympia, in a family that run a printing plant in Fairbanks.He made name as a bicycle rider winning many races.He entered the newspaper business, first in charge of advertisements, then as writer and distributor and owner.As a writer he published articles and poems under the pseudonym Pat O`Cotter.His most noted work is "Rhymes of a Roughneck" which contains a poem "Malamute" in which Wada is mentioned shortly,as he was Wada`s assistant in improving the Iditarod trail.Cotter had an active life with a taste for business ventures and other activities in many fields.He was a musher, a correspondent for the Russo-Japanese war, traveled extensively to Europe, Australia, China and Japan, shortly worked for movie company Universal, opened one of the first businesses in Anchorage,was a merchant of garments and other goods in Alaska, and founded an import/export company in Kobe,Japan specializing in wheat products. Furthermore he married twice, was a local politician, an Elk,a gold digger at the gold rush, and above all a lover of Alaska.
Frank Yasuda
Was a Japanes who went to the US in 1884, first to California, then to the Arctic. He was a cabin boy at the Bear, later a storekeeper in Barrow, went on to marry an Inuit, got involved in gold mining and founded the settlement of Beaver. During WW II he was put in internment as all Japanese near the Pacific. A fictional version of Yasuda is brought up in a Japanese novel which has been translated to English as An Alaskan Tale (1991). 
Fumi Torigai
Japan born, Canadian. Living in Yukon.
He relocated from Vancouver to Yukon as a music teacher where he made connections with Miyahara due to being one of the few Japanese born persons in the community. Incidentally forming the Japanese Canadian association of Yukon. (Currently president of said association.)
He was introduced to the topic of Wada through Miyahara and her article written for the Yukon News, as well as Yuji's book.
Torigai translated many of Wada's letters to English, in turn, assisting Kegan's research.
Torigai, knowing of Wada's involvment in mushing in Yukon, with the help of his wife, assisted in organising a pre-race event at the Yukon Quest Dog Sled race, to promote Wada's association with the race.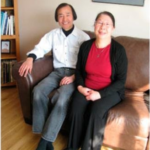 Fumiko Miyahara
Japanese. Living in Canada.
Worked as an accounting manager in Yukon.
Translated "The Samurai Who Chased The Aurora", written by Yuji Tani in Japanese, to English for the Yukon archives.
After having her interest in Jujiro Wada inspired from from translating Yuji Tani'sbook, she continued with her own research on Wada and published an independent article for the local paper, the "Yukon News", titled "The tale of the Yukon's dog mushing Samurai".
G
H
Heitaro Wada
Hiroyuki Matsuura
Associate professor at Taisei Gakuin University, who became involved with JWMA starting from the symposium held in 2010, after he already had published several study papers about Wada. He is also guest lecturer in rural develpment and native studies at Univesity of Alaska Fairbanks.
I
J
Jiro Ueoka
Raised in the town Hinode in Ehime Prefecture, as a boy he had heard about "a native of this town who went to Alaska, became successful, and sent letters every year." In his fifties, Ueoka became head-master of the Hinode Elementary School and committed himself to preserving local history and transferring the history to the next generation, then he remembered the stories from his youth. He came into contact with Toshio Wada, the grandson of Wada after his retirement. Now his son serves as representative of JWMA.
John Jasper(Jack) UNDERWOOD
Born in Sydney in 1875, he became a gold miner, particpated in the Klondike Stampede and stayed in Alaska. Traveling all over Alaska, prospector, miner, hunter and musher, he became a well-known person in Alaska. He worked as for newspapers already when in Australia, as correspondent on Australia and New Zealand for British newspapers and then again in Alaska for various local newspapers such as Council City News and as Alaskan reporter in for The Times. He combined the newpaper work with seasonal mining, and he lived both in Seattle and Alaska, but around 1920 he became correspondent in Washington DC for
three years. Underwood published the book "Alaska, An Empire in the Making" in 1913, in which a few pages are devoted to Wada. It mentions Wada long-distance mushing records, Wada`s Arctic hunting, and the Rampart House story of Wada feeding his trousers to his malamutes and arriving in his underwear and in tears caused by snowblindness.
Josuke Yamaguchi
K
Kazunori Nakamura
Keizo Funatsu
A Japanese-born explorer, sled dog racer and guide, living in Fairbanks. He was the first to ever cross Antarctica by dog sled, which he did in 1989- '90. Further accomplishments are his traversing Greenland from coast to coast, and his crossing of the Sahara by bicycle. He participated also in the Iditarod Races of 1993 and 1995.
L
M
Mahito Tani
Michio Hoshino
Mikio Ueoka
Is the son of Jiro Ueoka. He is serving as JWMA representative.
N
Naoko Hoshino
Norio Matsumoto
Norio Mitsuoka
Second generation Japanese-American, from Seattle.
Main person involved in the attainment of Jujiro Wada's death cirtificate and locating of his grave site
Visited Japan with Silvia Kobayashi in 1992 for the exchange of information with the JWMA
Norman Kagan
American. Historian. Living in Minnesota.
Visited Yukon numerous times (for reasons unrelated to Wada), where his initial interest and research into Jujiro Wada began.
Made contact with Miyahara, after reading her article on Wada in the Yukon News newspaper 1996, summarized and translated "The Samurai Who Chased The Aurora", written by Yuji Tani in Japanese, to English, to further his research in the field.
Bewtween 1996 and 1997, kagan identified a friend of Wada's, Mr. Sunada, living in Wyoming, USA, whose information also available from translated book "The Samurai Who Chased The Aurora", written by Yuji Tani in Japanese, to English, and disclosed the information to Tani in Japan.
In 2005, Norman Identified a decendent of Jujiro Wada, Himeko, living in San Francisco, and disclosed the information to Miyahara and Tani.
O
P
Q
R
Robert De Armond
Robert Neil "Bob" De Armond. From Alaska
American historian/journalist specialising in the history of Alaska.
His interest in Jujiro Wada was inspired from an enquiry of Norio Mitsuoka's daghter.
Collected numerous newspaper articles relating to Jujiro Wada for research, sucssesivly writting his own multi paged article summarising Wada's endevours and life history.
His article was published in a magazing titled "Alaska", and it's contents are still regarded as an invaluable information resource on Jujiro Wada.
Ryozo Azuma
S
Setsuko Kaida
Shane K. Bernard
A Cajun from Lafayette, Louisiana, Shane K. Bernard has a Ph.D. in History. Bernard is often consulted by the media as an expert on south Louisiana history. He serves as official historian and curator to McIlhenny Company, a successful Tabasco company. He has done research on the links between Wada and McIlhenny when the latter explored the Arctic. 
Shu Koito
Silvia Kobayashi
Second generation Japanese-American from Alaska.
Associated with the Japanese american society in America.
Assisted in colecting information on Wada after his death.
Invloved in buisness relationships between America and Japan.
Visited Japan with Norio Mitsuoka in 1992 for the exchange of information with the JWMA.
T
Mayor of Matsuyama City
Incrorrectly admitted Wada's death to the registry
Tokihiro Nakamura
Tooru J. Kanazawa
A second generation Japanese-American journalist, who spent his youth in Juneau. At age 83 he published the novel Sushi and Sordough, in which he relates the story of first generation Japanese-American pioneers. The novel is interwoven with historical accounts on pioneers like Jujiro Wada and Frank Yasuda.
Toshikazu Fujisaki
Toshio Nakamura
A 3rd generation Japanese-American, who co-organized the music performance about Wada by the Mikan Ichiza Playgroup. He serves as director of APAPA, founding member of the Japanese American Citizens League (JACL), is researcher at the School of Natural Resources and Extension of the University of Alaska Fairbanks, and a karate instructor.
V
W
X
Y
Yuji Tani
Yasuda Frank
Z