Materials on Jujiro Wada
"Samurai Running to Aurora"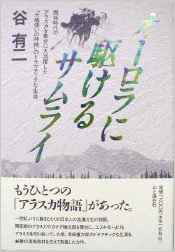 A story written by Yuji Tani in 1995, who visited the sites to research on the life of Jujiro Wada, and traced his life from his birth to his activities in Alaska, Canada, and until his lonely death in San Diego.
"Born on January 6, 1875 (Meiji 8) on the outskirts of Matsuyama, Jujiro Wada was raised in Saijo, a small town on Shikoku Island  in western Japan.  His father died when he was four years old, leaving only his mother to care for him.  Since he and his mother were poor, he started working in a aper factory at the early age of 13.  During this time, he was already talking about going to America, but it wasn't until he worked for a trading company in Kobe that his co-worker managed to stow him away in a large tea box on a freighter headed for San Francisco.  It was 1892.
---
Jujiro Wada Guide Book(Japanese/English)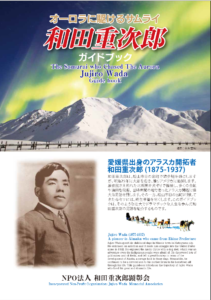 Jujiro Wada spent his childhood in Matsuyama-Shi Hinode-Cho, but in Meiji 25(1892) he smuggled himself to America alone. He explored the Arctic Circle on a dog sled which even the native people were afraid of doing, and discovered many gold mines and oil fields, leaving great footprints in Alaska's pioneering era at that time.
---
"The story of Alaska,The Last Frontier"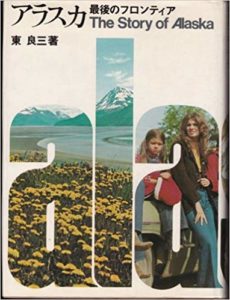 A story written by Ryozo Azuma in 1973. "At that time, in the Arctic Circle, which is not well known in America, my experience with Eskimo over two and a half years has become a reputation. My experience was introduced in series, Seattle Post Intelligencer, and I received a visit from Jujiro Wada. This person is from Uwajima city, Eime Prefectre Japan, who discovered abundant gold in a mountain stream called Clear Creek in Tanana Plain in the Alaska and formed the foundation of Fairbanks." (p3)
---
Nikkei Heritage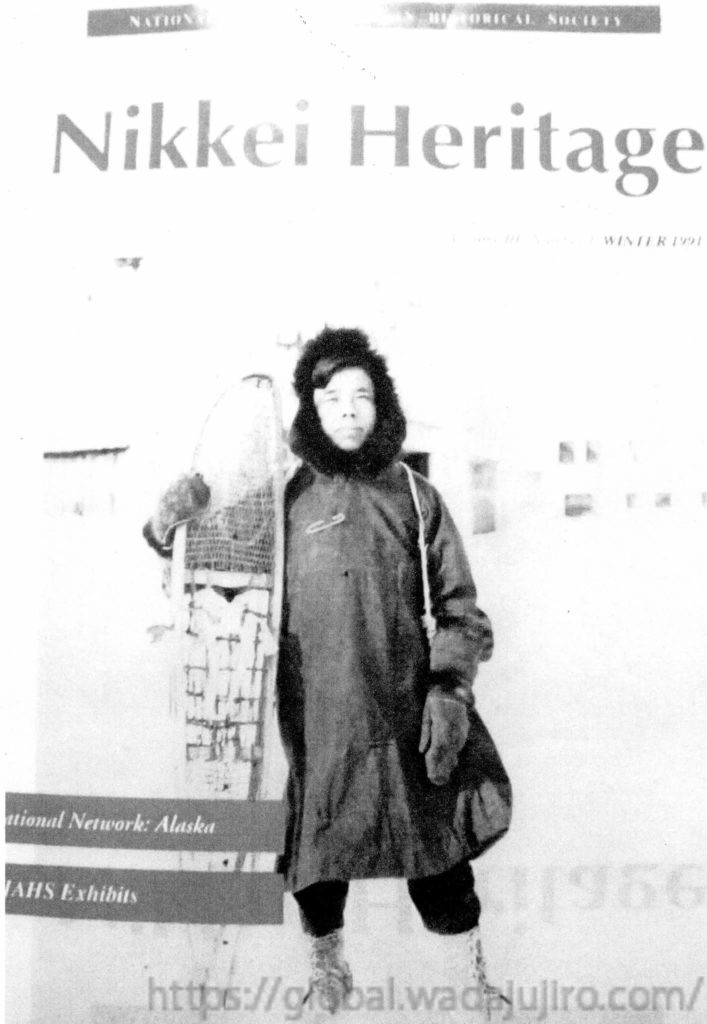 A feature of Jujiro Wada by Tooru Kanzawa in Winter Nikkei Heritage 1, 2 and 3, in1991
---
This is my country
Article on Jujiro Wada written by Rober De Armond published in "Alaska" magazine, 1983.
---
JU・WADA・AS I KNOW HIM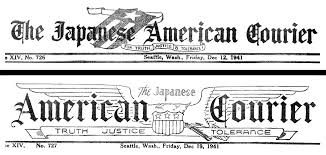 Three week feature article of Jujiro Wada published by Frank Cotter for the Japanease American Courier on June 3rd 1938.
---
The Tale of the Yukon's dog-mushing Samurai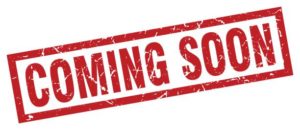 Written By Fumiko Miyahara The Yukon News, Wednesday, March 13, 1996.
---
"A God of manipulating dog sled" ("Inuzori Tsukai no Kamisama" in Japanese)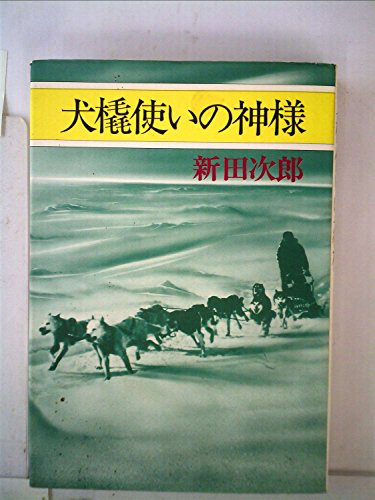 A story written by Jiro Nitta in 1975.
---
The Twenty-seventh Alaska State Legislature honors the pionnering spirit and accomplishments of Jujiro Wada
January 30, 2012 : the Twenty-seventh Alaska State Legislature honors the pionnering spirit and accomplishments of Jujiro Wada, makeing 110 years since he carried new of the Fairbanks gold strike to Dawson City (1902), and on the 75th anniversary of his death (1937). On be half of the Interior Delegation and as a member of the Twenty-seventh Alaska State Legislature, it is a honor to remember Jujiro Wada for his inspiring pioneer story.
---
Through the Yukon and Alaska
XXXXXXX
---
Alaska, an Empire in the Making
xxxxxxxxx
---
Alaska Almanac, 1989: Facts About Alaska
xxxxxxxx
---
In a Far Country
xxxxxxxxxxxx
---
Fifty Years Below Zero
xxxxxxxxxxxxx