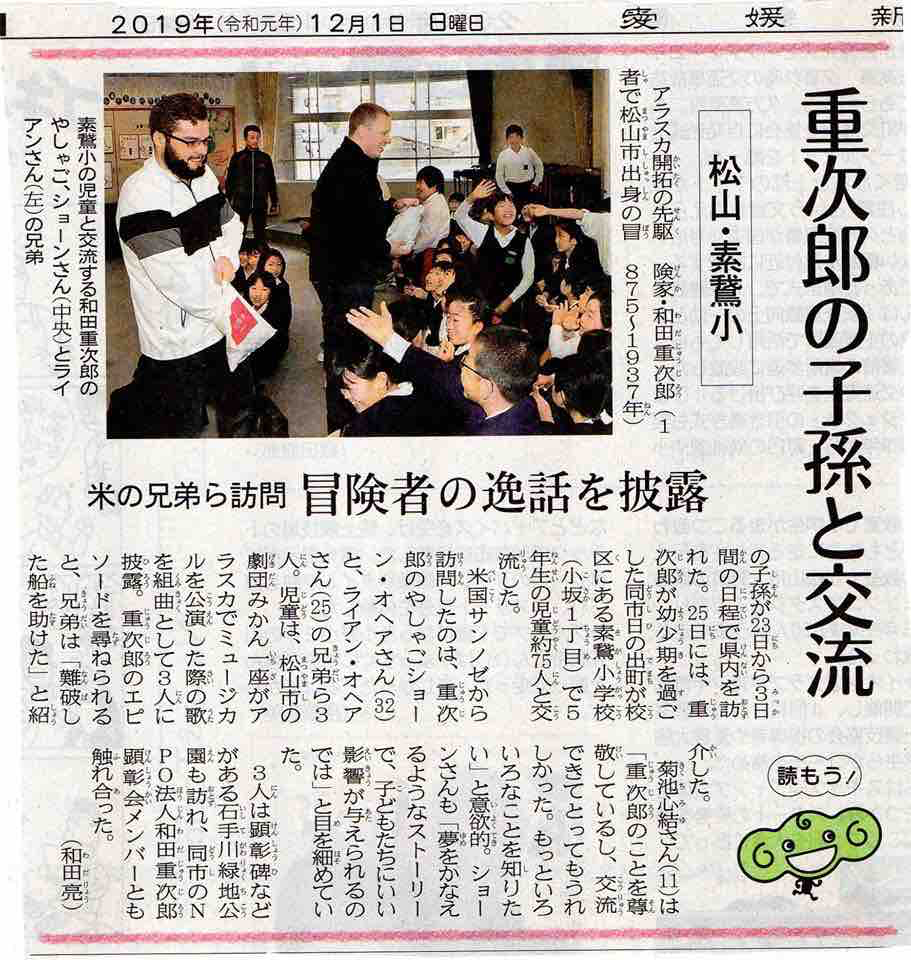 Children of Soga elementary school in Matsuyama interacted with Jujiro's descendants.
Descendants of Alaska pioneer adventurer Jujiro Wada (1875-1937) visited Ehime Prefecture on 3 days from November 23.
On the 25th, the descendants interacted with about 75 children of Soga Elementary School in Hinode-cho, where Jujiro spent his childhood.
Jujiro's descendants Sean O'Hare and Ryan O'Hare's brothers came from San Jose, USA.
The elementary school students sang the songs that Matsuyama City Theater Company Mikan Ichiza performed when they performed a musical in Alaska.
When asked by the children about Jujiro's episode, the descendants introduced, "Jujiro helped the ship that was wrecked."
Miyu Kikuchi said, "I respect Jujiro. I was very happy to interact with the descendants. I want to know more about Jujiro."
Sean was also pleased, "The musical story is a dream come true and has a positive impact on children."
The three also visited the riverside park of Hinode town, where the Jujiro Wada memorial monument was built, and interacted with members of the NPO Jujiro Wada memorial association.
(Ehime Newspaper on December 1, 2019)