Comic book, "Tale of Jujiro Wada"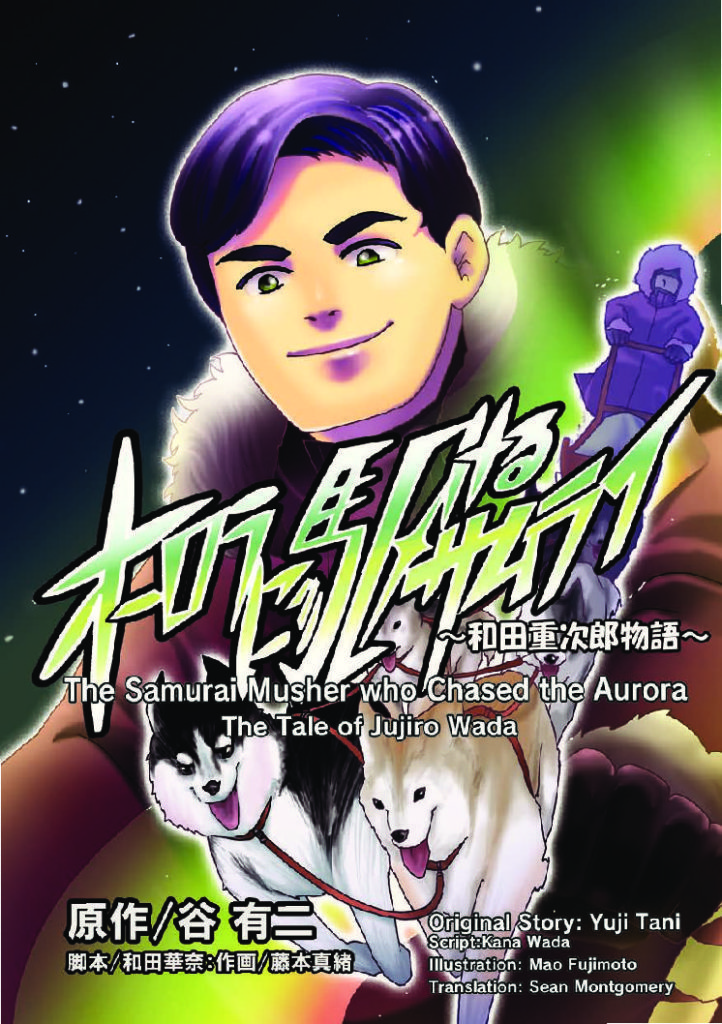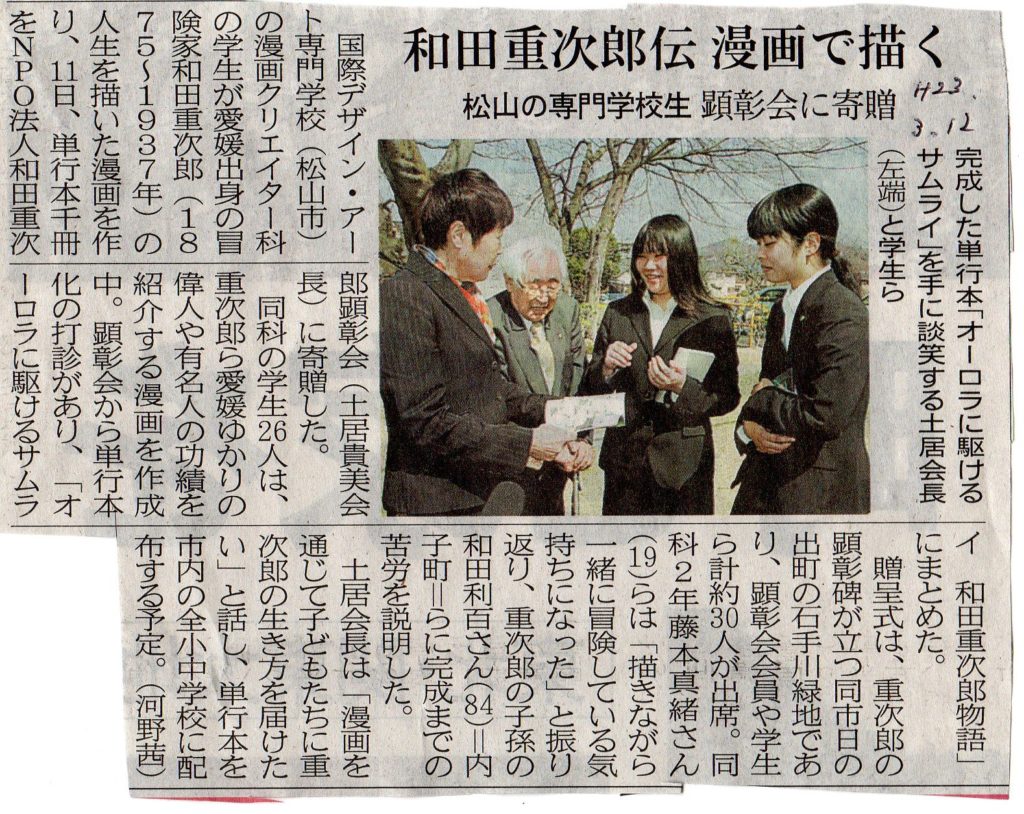 A comic to depict the life of Jujiro, "A Samurai who runs through Aurora~ A story of Jujiro Wada~" was produced by students in the Comic Creator department, Kawahara Gakuen school.
Speech Contest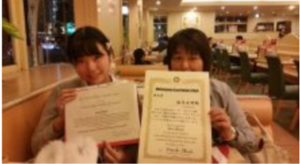 Yuri Shiomi, a former Mikan Ichiza member, won a prize at the "Rotary Club Hosted High School English Speech Contest" held last October.
The Alaskan performance and Jujiro Wada
Eight stars of gold on a field of blue, Alaska's flag. May it mean to you.
The blue of the sea, the evening sky, the mountain lakes, and the flowers nearby,
Have you ever heard this song? We sang this song at the top of our voices on the stage in a big a glorious concert hall in Anchorage, Alaska.
"Alaska's flag" is the name of the song, It was adopted as the state song of Alaska.  Many of you may wonder why I was in Alaska, such a far distant place.
                                                                                                                         Yuri Shiomi 2015
Jujiro Wada by Yuri-Shiomi

Research Paper
The Mystery of Jujiro Wada
                                                                                                   Nobuaki Nakagawa 2016
Nobuaki-Nakagawa-2016

Research Paper
            A Student 王雪明 fromUniversity of Alaska introduced Jujiro Wada
In 1875, Jujiro Wada was born in Ehime, Japan.  In 1891, he stowed away in a tea chest on a freighter to San Francisco from Japan.  In 1937, he died in San Diego.  After stowing away, he rendered great achievement for th North, Yukon and Alaska.
  從歷史尋找未來企業家精神 – 和田重次郎的阿拉斯加拓荒傳奇  阿拉斯加大學  王雪明 2012
Jujiro_Wada_in_Chinese