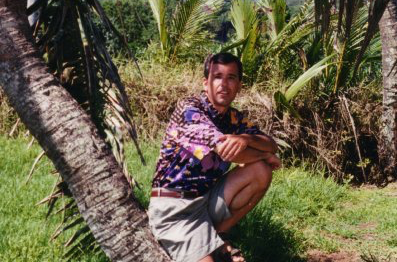 I learned about my Japanese heritage from my Mother.
She sent me an e-mail explaining the information our family received from an author in Minnesota telling us that Jujiro Wada was the Father of my Grandmother. I was surprised and excited and hoping it was true, yet I was a little skeptical.
For more details on Helen Wada Silveira and Jujiro Wada`s Life History. 
In the 1970's and early 1980's I was doing research on the family history of my Grandmother. I interviewed several of the older generation of the family who told me stories about our family, but no one ever mentioned Jujiro Wada.
Since my Grandmother was born in San Francisco in 1900, she was living there at the time of the great earthquake in 1906.
All birth, death and marriage licenses in city hall were destroyed by the earthquake and subsequent fire. Unfortunately, no family records exist.
I believe my Grandmother's birth certificate would have given a lot of information.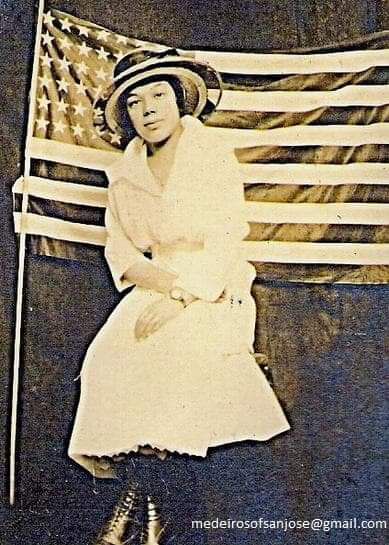 My Mother sent me the e-mail address of the author who contacted our family with this information. I wrote to him and introduced myself and asked him if would share any evidence he had that would prove this to be true.
He sent me a copy of the letter my Grandmother wrote to Jujiro in Alaska looking for him.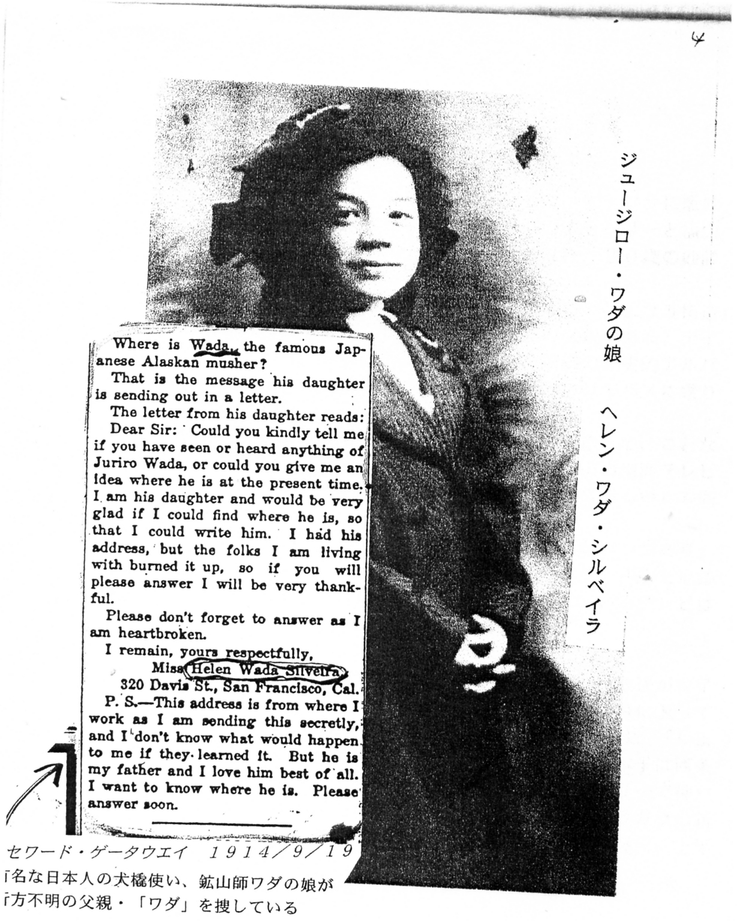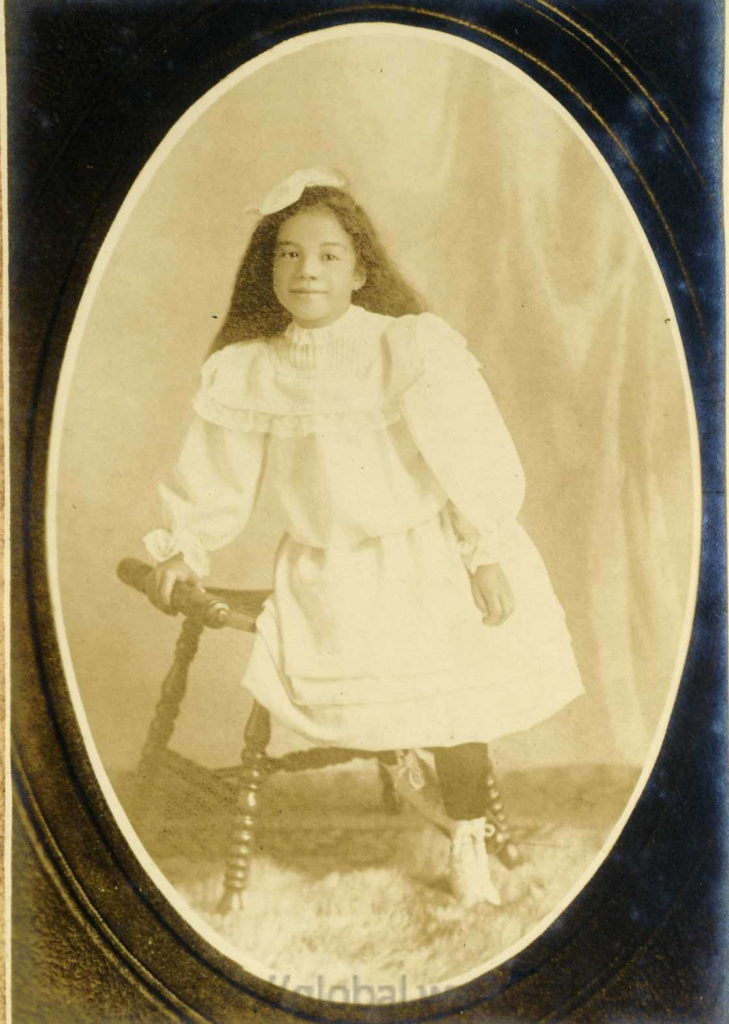 The clincher for me that this was true were the copies of the 2 pictures he sent me that Jujiro took of his daughter and sent to his mother, Setsu, in Japan.
As soon as I saw them I knew that was my Grandmother. I had pictures of her taken about the same time of Jujiro's pictures and there was no question they were the same person. I was excited and wanted to learn as much as I could about my Japanese heritage.
My Grandmother died when I was 12 years old, but I have very vivid memories of her. To this day I miss her. I've been to Japan twice and I want to go as often as I can to learn more about our family and to get to know all my relatives better. <END>
For more details on Helen Wada Silveira and Jujiro Wada`s Life History. 
Michael O'Hare