The exchange class between Fanano Elementary School located in Pedro's home town, and Soga Elementary School located in Jujiro's hometown, was held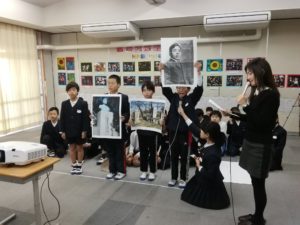 on the 30th, and it ended in a great success.
First of all, there was a greeting by Matsuyama City Education chief, Mr. Fujita, and mayor of Fanano. After that, students of the Soga Elementary School introduced Matsuyama city and their school life.
Then, students from Fanano Elementary School introduced their city and the achievement of Pedoro.
Lastly, they pledged to continue communicating with each other.  It was touching that the students from both schools kept waving their hands.The purpose of international interaction between students from two cities through their great local histrical figure was achieved. We believe that this exchange program served as a great experience for their Children.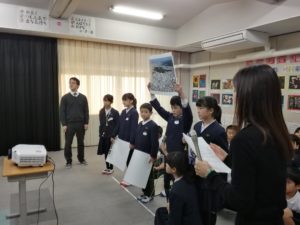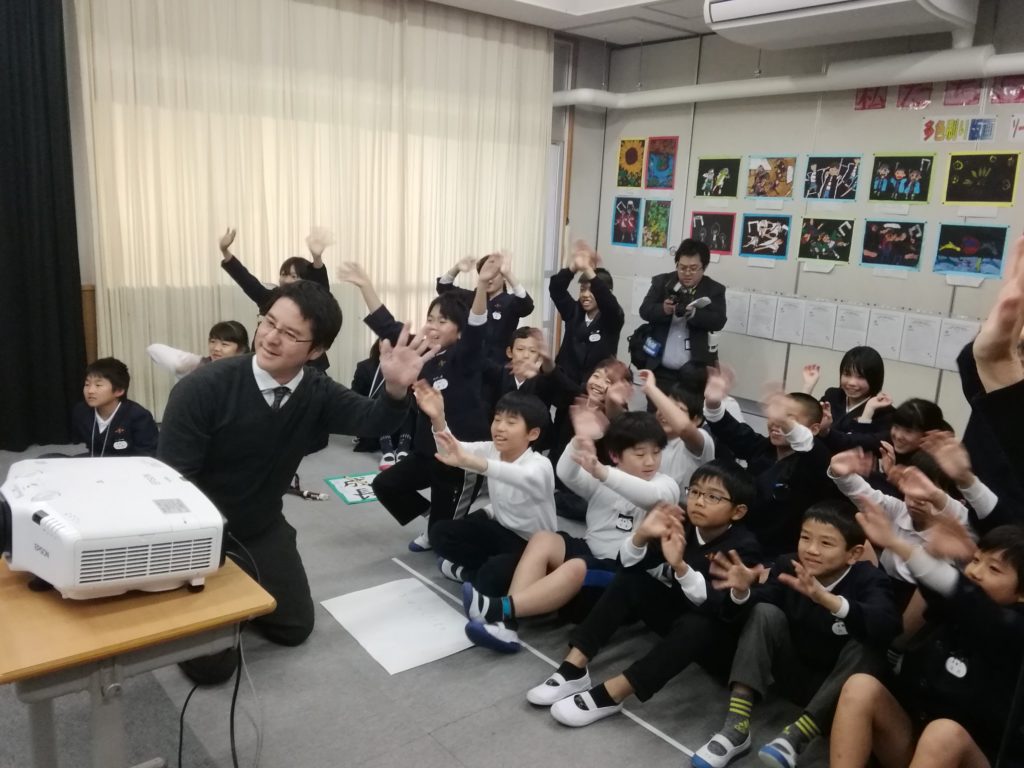 Finally, the program was made possible with cooperation of many people including Soga Elementary School and Fanano Elementary School. I sincerely express my gratitude to everyone concerned.
This events was widely covered by NHK and other news outlets.  Itis also scheduled to be featured in the childrens version of Ehime News Paper.